Once the desired images have been added, the image gallery can be published. When there are no changes made to the gallery settings, the default settings will be applied.
Information on what settings are available and how they can be set is discussed in the next chapter.
Preview and save the gallery
Navigate to the last tab of the interface named Preview to get a first preview of the gallery. From here you can go back to the settings to make changes. Then go back to Preview to see the preview of the changes you just made.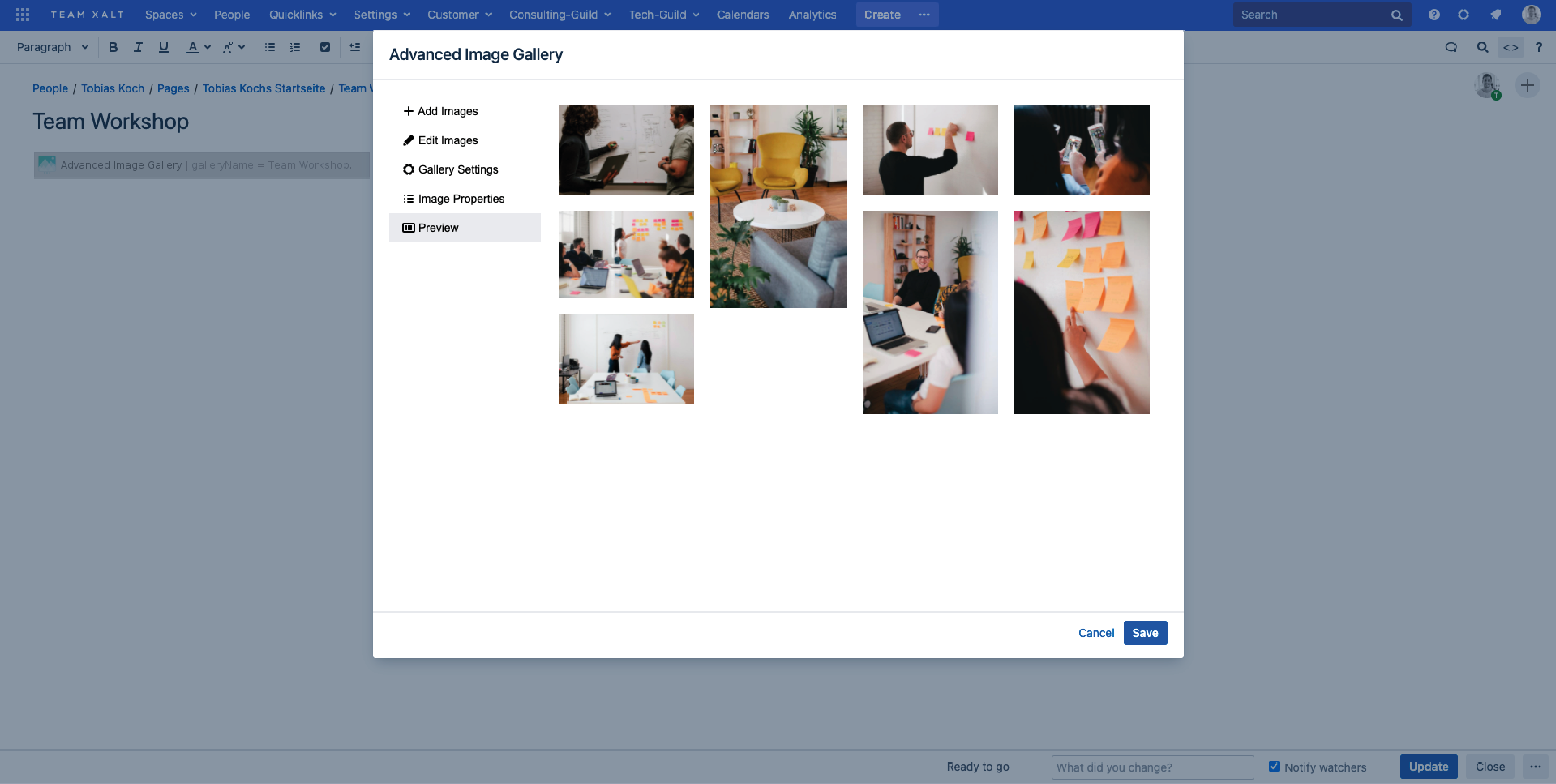 When you are satisfied with your settings and the preview, click the save button at the bottom right to save the gallery.
Publish the page with your gallery
There is no limit of galleries that can be added to a Confluence page. However, make sure that the content is still clearly displayed after publishing the Confluence page.

The gallery is only visible when the Confluence page on which it was included has been published or shared with the desired groups. Therefore, click the publish button at the bottom right to publish the page. Of course, the image gallery can also be added to already existing pages afterwards.
Combine the Image Gallery with text, tables, graphs and other plugins on your Confluence site to display all your content!