After images have been added and cropped, the general Gallery Settings can be adjusted.
Display Type
In the first settings field, the individual Display Type can be selected. There are a total of 3 selection options for this: Slideshow, Grid and Masonry. (More about the individual display options can be found in the Display Options section)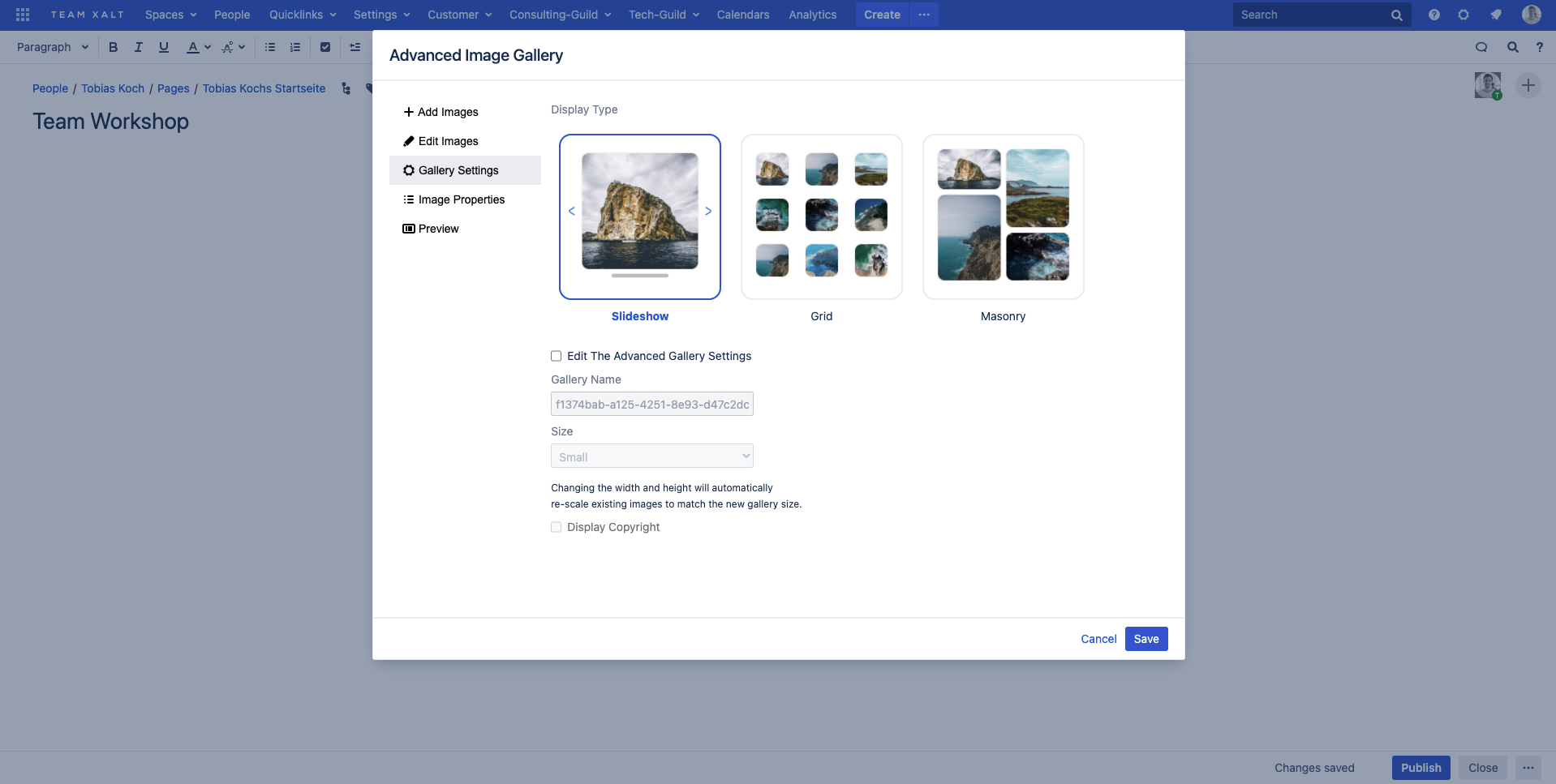 Advanced Settings
The advanced settings can be opened by checking the box at Edit The Advanced Gallery Settings.
In the open field Gallery Name, you can enter the desired name of your gallery. There is no character limit to the gallery name.
In the Drop-Down field Size your are able to set the size (width and height) of your gallery. There are 3 options: Small, Medium, Large.

Changing the width and height will automatically

re-scale existing images to match the new gallery size.

Finally, you can activate whether the copyright information should be displayed or not. How to add copyright information to the images can be found under Image Properties.