After the Gallery settings have been applied, captions or copyright information can be added to the individual images.
Caption and Copyright
Next to the images, two fields can be found, in which text regarding the caption and the copyright informationen can be added.
Add text describing what is shown in the image in the caption field. There is no character limit to the caption field.
Add text into the copyright field when you want to credit the owner or creator of the image. This is especially useful if you are going to use images from external sources.
To see how the image caption and copyright is displayed, hover with your courser over the image (make sure you have Display Copyright in the advanced settings activated).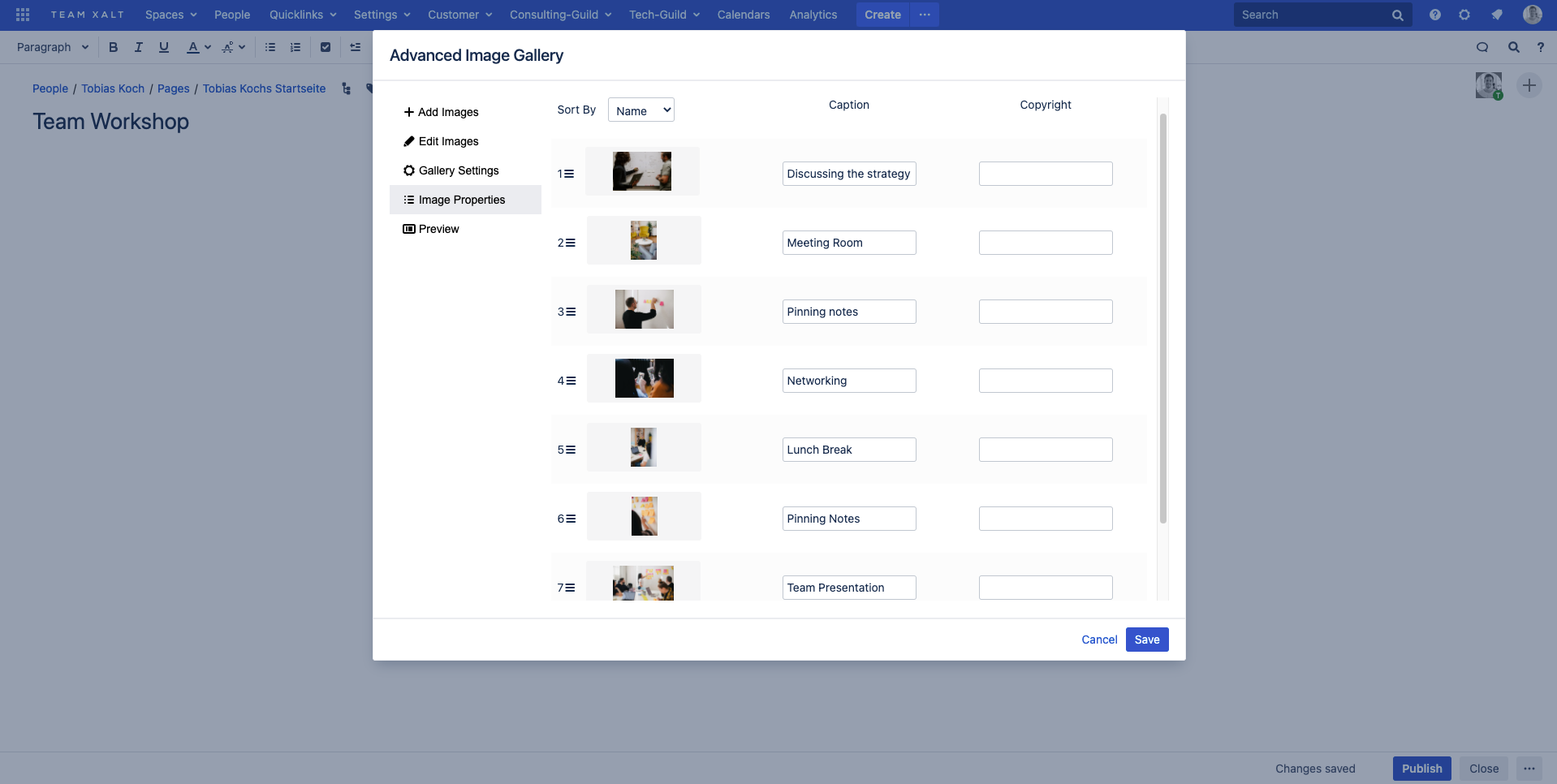 Sort and order the images
Furthermore, you have the option to arrange the images in a different order. You can do this very easily by dragging and dropping the individual columns to the position where you would like them to be.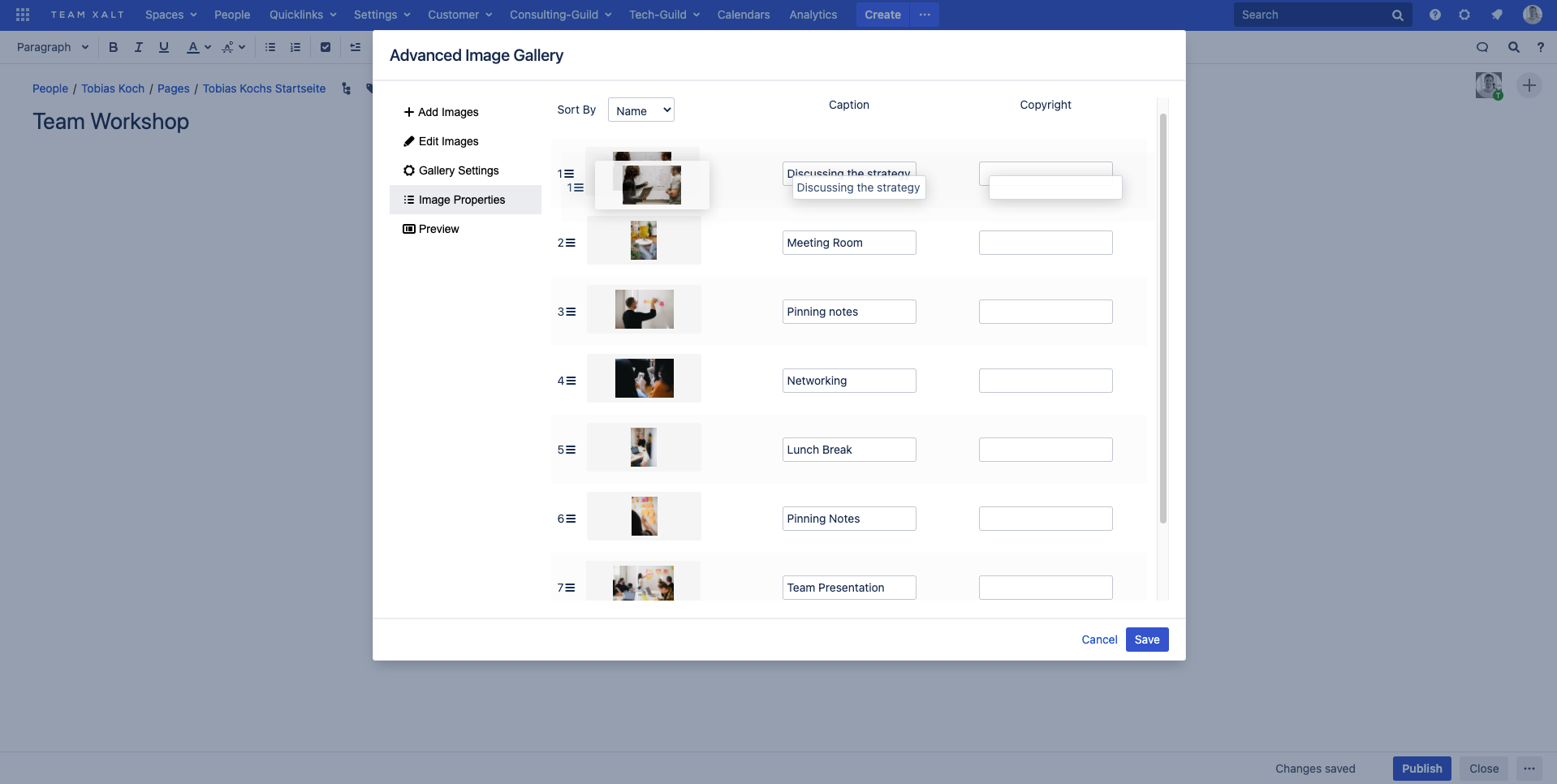 On the other hand, you can change the arrangement via the upper drop down button. Here you can make a listing alphabetically according to the caption text, or leave it on custom,