After the Advanced tabs macro and the other tabs have been added to a page, you can start adding content to the individual tabs.
Adding images, text, files and much more
Insert text, upload images and insert files via drag and drop straight into your tabs. You can use all Confluence functions inside the tabs to make your content engaging.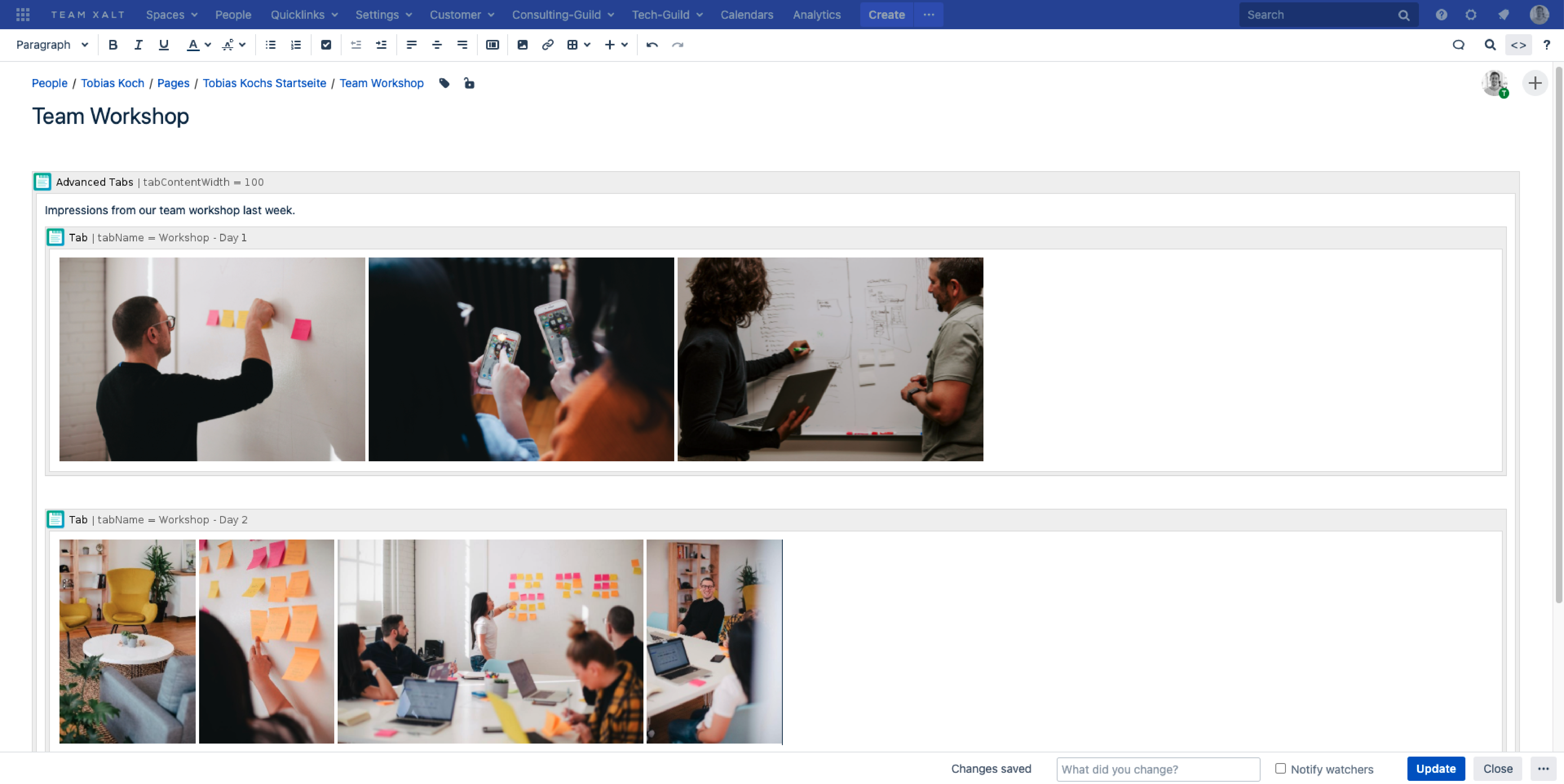 Compatibility with other apps
The Advanced tabs macro works well with the Advanced Image Gallery macro. This allows dynamic image galleries to be displayed within each tab.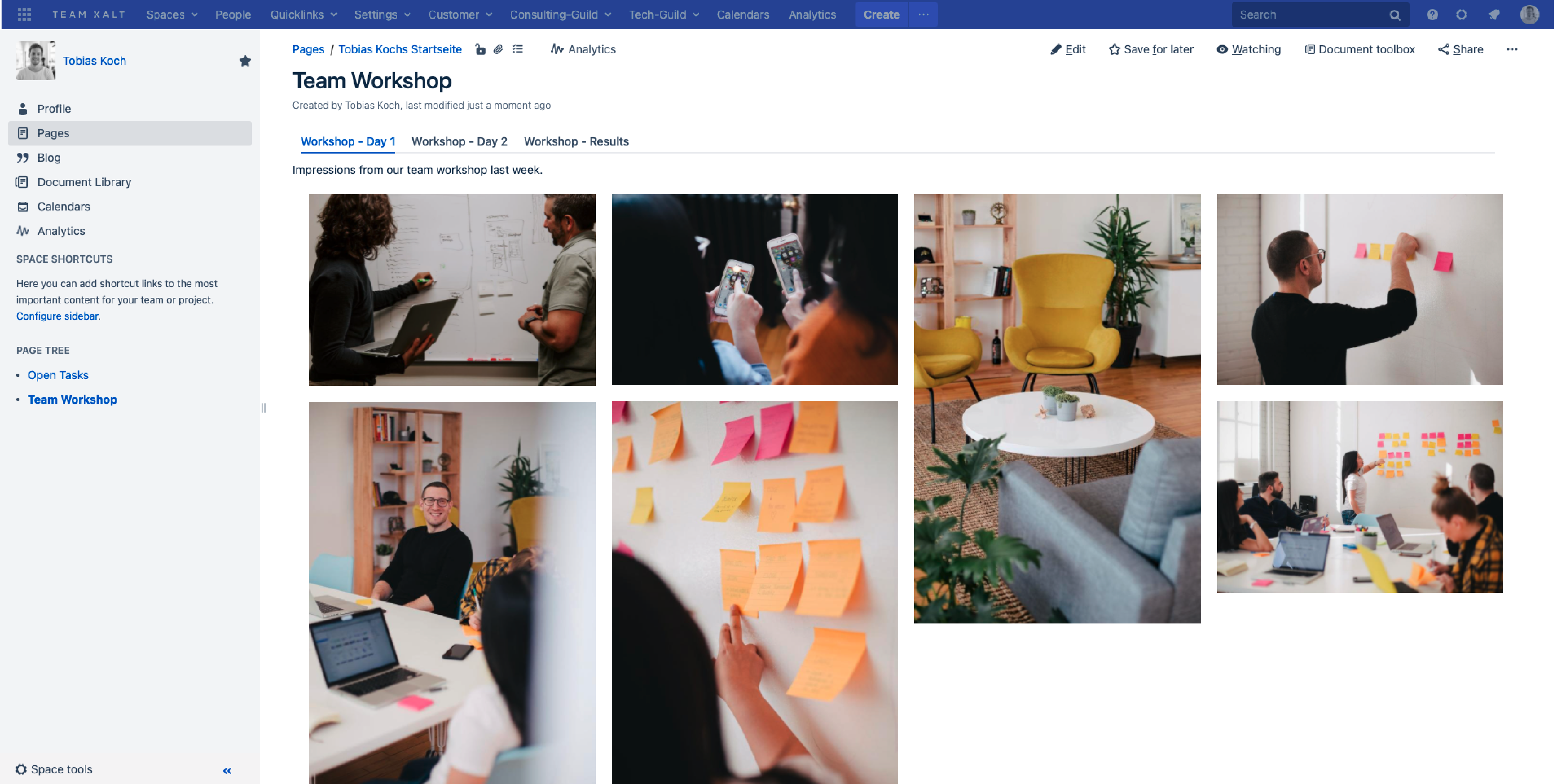 Furthermore, all standard functions of Confluence, such as tables, sections, etc. can be used within the tabs. For all third-party apps, such as chart apps like draw.io, compatibility is also available. These can be used with our Advanced Tabs macro without any problems.