After the successful download, you will see Repository List as an entry in your Bitbucket navigation bar.
Review your List
To use the plugin, click on the Repository List entry in your Bitbucket Navigation Bar to redirect to the Bitbucket administration. There you will find a list of repositories with their size in KB, their associated project and your branch permissions.
You have the following options in the list:
List all repositories with additional information

Sort your Git repositories by your disk space usage and filter by name

Search can be used to find repositories and projects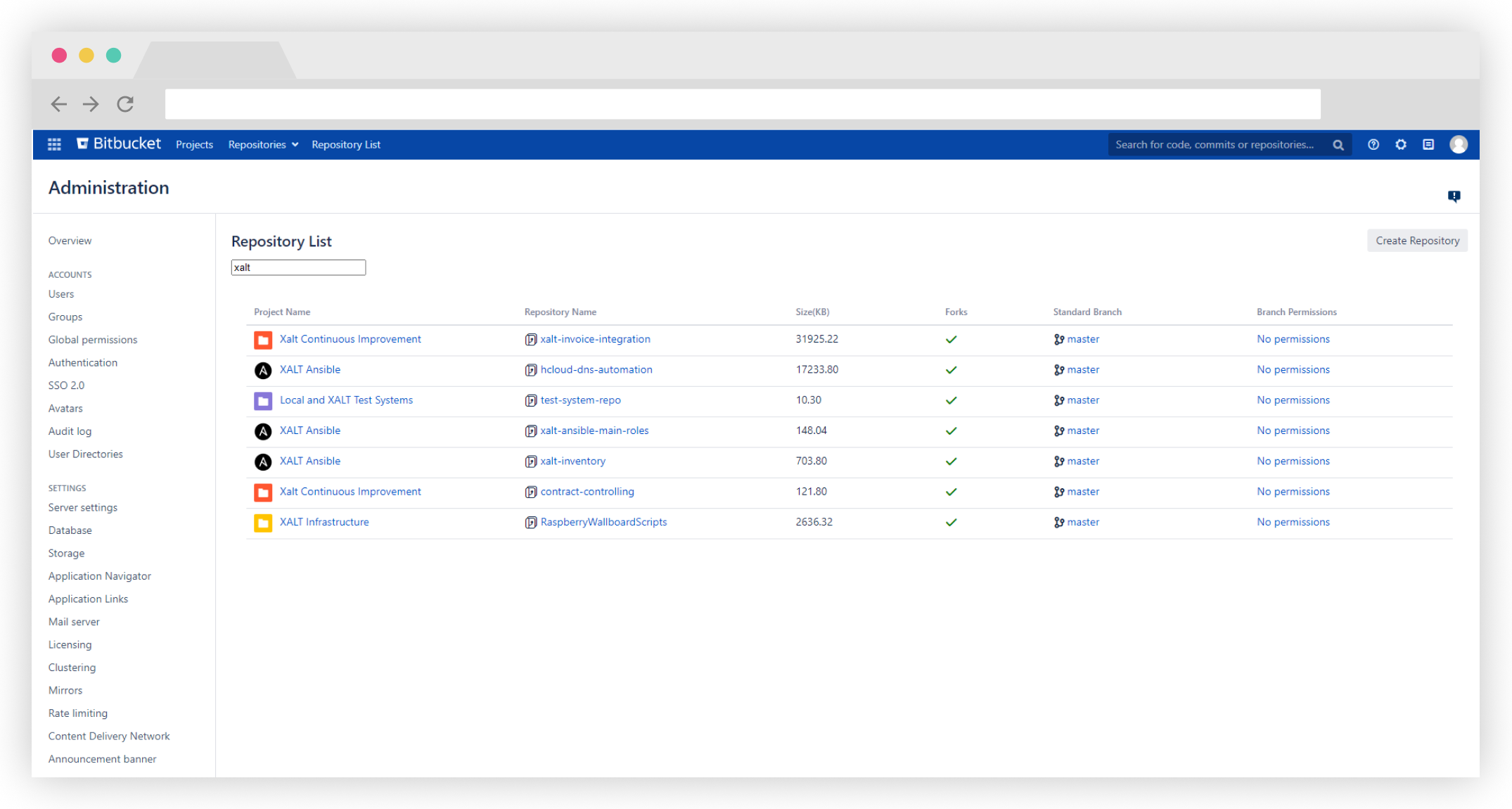 It is also possible to navigate to Repository List manually via Bitbucket Settings.